I have found 'nature' to be one of the common denominators in people's healing journey. Physical healing aside, the natural world is where we have always gone in times of celebration and grief. It's a place to find peace and wisdom. We all know intuitively that nature provides healing, refuge, peace and clarity.
Is this what we now refer to as "forest therapy?"
A therapy that has no known negative side effects and is readily available, in all seasons?
A prescription for ails of the body and mind?
A nature connection that improves cognitive functioning, lowers blood pressure and reduces stress?
A forest therapy guided walk opens the door to many of these benefits and more! As a guide, I will help you find your way back to yourself, through the healing power of mindful connection to nature. It's about being "present" and looking beyond the surface, since looking deeply makes for a more connected and grateful life.
Leave the stress behind and just Breathe! Relax. Feel good. Listen. Simply Notice...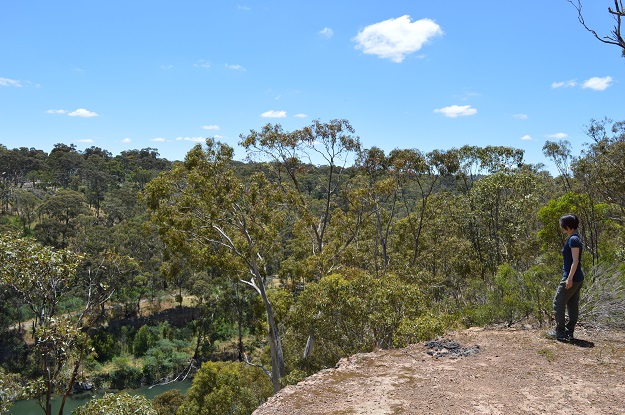 What to expect on a forest therapy guided walk
A Forest Bathing/Shinrin-yoku walk takes 2 to 3 hours and covers no more than a kilometer over easy, flat surfaces. I will help you slow down, awaken your senses, ditch the phone, and restore your relationship with yourself, the land and really immerse in the 'atmosphere of the forest.' You do not have to effort, rather be invited to a pleasurable and soothing experience. I draw upon mindfulness practices, and the techniques of deep nature connection mentoring.
It takes 20 to 30 minutes for the body and mind to settle into new surroundings. As a guide, I select only the most comfortable, gentle walking paths and healing forests so that you will experience nature in a mindful and present way.
Our practice helps you become aware of your senses. To really slow down. You are invited to be more gentle with yourself and receive all that nature has to offer.
Join me on a guided walk
Get re-introduced to nature in a way that is supportive and engaging. Allow yourself to receive your own unique experience with the earth. As your guide, I will hold a safe non-judgemental space to help you open up to experience all that is going on around you. Even new senses which you will soon discover.
Join me on a guided walk with a small group. Or call me for a one-on-one private walk. I will be grateful for the experience to introduce you to nature.
Each of us is bound to nature by invisible threads. At the end of the day, we come out into nature not because science says it does something to us, but because of how it makes us feel.
Save
Save