The President of the International Nature and Forest Therapy Alliance (INFTA) will travel to Sri Lanka in early 2023 to present her vision to boost Sri Lanka's tourism industry and make the island nation a hub for training Forest Therapy Guides in the Asia Pacific region.
Now living in Australia, Susan Joachim is a passionate advocate for the practice of Forest Therapy – and believes that her Motherland, Sri Lanka, has the potential to become the desired destination for wellbeing tourism and a hub for international training in the region.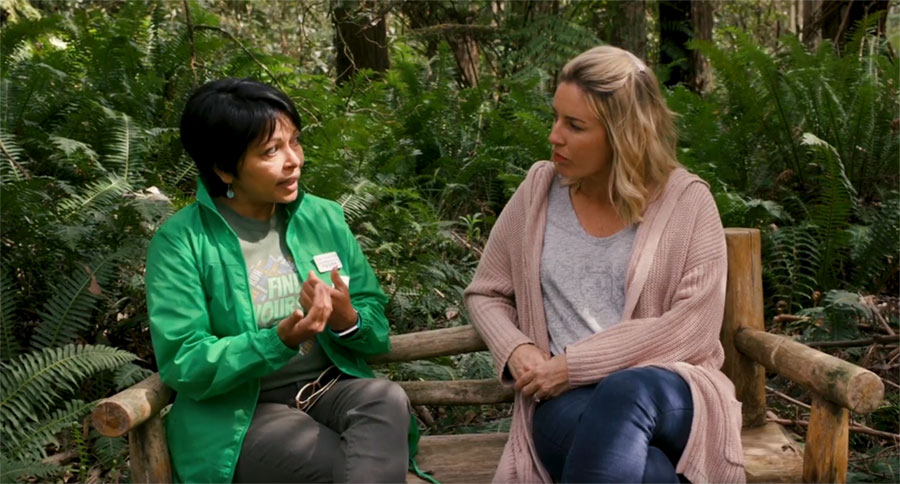 Forest Therapy – locally known as Shinrin-yoku – was first recognized in Japan as an evidence-based health practice of immersing in nature to combat emerging lifestyle diseases caused by stress. Evidence showed it lowers blood pressure and significantly boosts natural killer (NK) cells and anticancer proteins.
Forest Therapy is now a popular wellbeing practice of discerning tourists, seeking time out to de-stress in natural surroundings, especially urbanites suffering from "nature deficit disorder."
The nature economy is booming and Sri Lanka is showing a real desire to offer Forest Therapy experiences and train staff with international qualifications to meet the demand.
Sri Lanka, 'The Island of Wellbeing' is an ideal destination to experience the benefits of Forest Therapy, boasting high-elevation tea plantations that are eye-vibratingly green, national parks, world-renowned forests, and unique bird and animal life. For centuries water has been used for mental and physical treatments and healing effects. Sri Lanka boasts the highest density of waterfalls in the world with 382 waterfalls spread throughout the country.
Forest Therapy tours are conducted on nature trails, lush tea trails and through cloud forests that have a variety of native medicinal trees and plants, pleasant soundscapes of birdsong and natural sounds. The hotels and spas are taking advantage of their intrinsically beautiful locations, offering views of the blue-greens of far flung peaks and the terraced valleys below, to offer these wellbeing experiences. Forest Therapy Guides are internationally trained and knowledgeable to ensure the safety of guests. Certified trails are designed and curated on easy trails so that anyone, irrespective of their fitness level can participate.
Shinrin-yoku – 森林浴 – ෂින්රින් යොකු
The proven health benefits of Forest Therapy are both physiological as well as psychological.
For example, Japanese researchers found that the volatile organic compounds emanated by trees called "phytoncides," increase body immune functions and production of anti-cancer proteins i.e. cancer and tumor-fighting cells increase. The research also proved that these elevated levels last for as many as thirty days! Spending intentional time on a Forest Therapy walk could be considered preventative medicine.
Scientists have identified a raft of physiological and psychological benefits of Forest Therapy, confirming that time in nature relieves stress, and lets us feel more refreshed, energetic and creative.
Quite simply, Forest Therapy is the ideal preventive and therapeutic solution to improve our quality of life which allows us to live healthier, happier and longer.The benefit is not the same when walking on a treadmill or in the city.
The physical and mental health benefits of Forest Therapy include:
regulated heart rate and blood pressure
lower stress levels and lower blood sugar levels
reduce stress hormone production and boosts the immune system
improves mood and overall feelings of wellbeing
increases the ability to focus, even in children with ADHD
accelerates recovery from surgery or illness
increases energy level
improves sleep
Forest "bathers" may also notice reduced anxiety, anger, depression and overall feelings of calmness and a sense of ease. Research from China also showed that the practice fosters healthier aging and improves sleep. For stressed-out executives and students under exam pressure, the research has shown that Forest Therapy increases energy and restores focus and attention span. Participants also notice increased critical thinking and decision-making. People often provide feedback about the sense of calmness and deep relaxation they notice at the end of the session.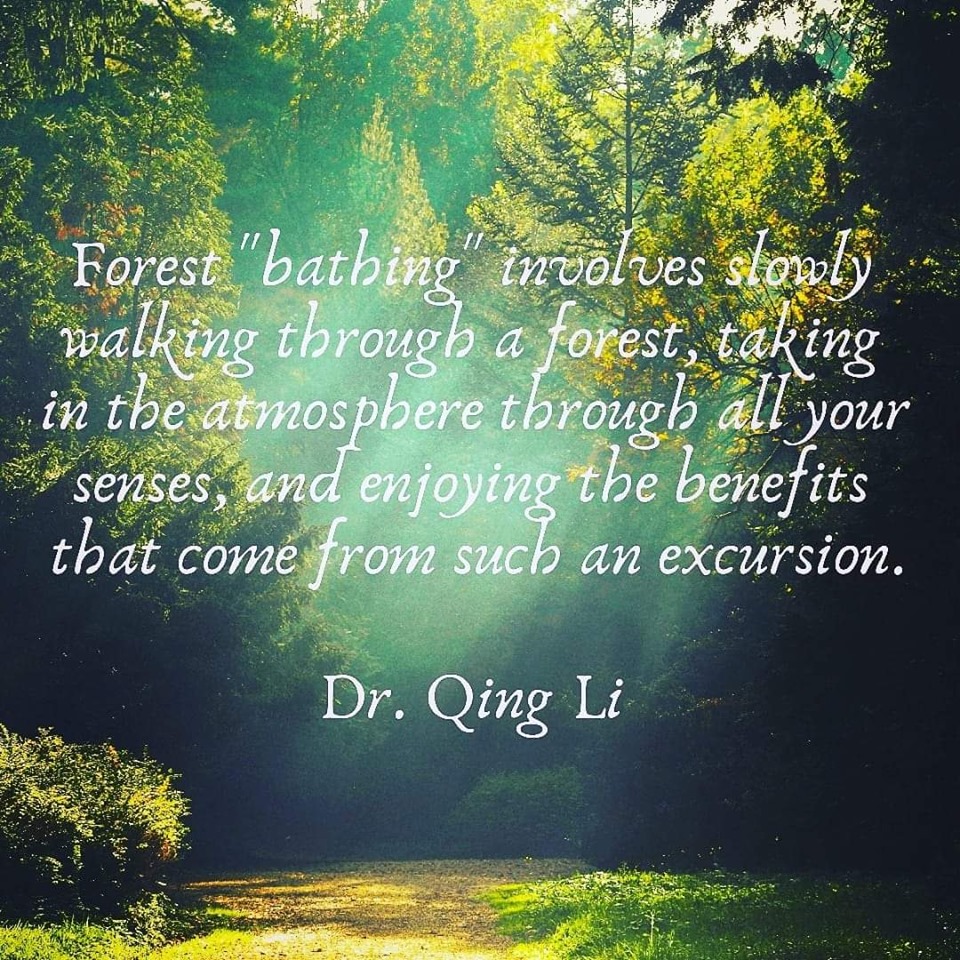 Famed for its stunning natural beauty, vibrant history, culture, folklore, myths and legends, Lanka is firmly back on the tourist radar and anyone visiting in 2023 will encounter not only the country's amazing cultural and historic sites, beaches and wildlife but also a wealth of fabulous new hotels, previously unexplored hiking trails and Forest Therapy!